Help us mobilize healthcare technology for patients in Wichita and Topeka.
We need your help to fund a new IT van.
GraceMed has received a grant to install teleconferencing technology that will link our network of providers. We're also expecting approval of a grant to place more than $100,000 in tele-health equipment in our seven school-based clinics in Wichita.
These grants will allow us to:
expand services for patients with Mental Health and Substance Use Disorders, and

conduct behavioral health sessions remotely, so students can stay on school grounds.
But setting up and maintaining the technology will require our IT team to travel much more to our 16 clinics, which is why we need a new van for IT professionals. Unfortunately, the federal government and most foundations do not fund the purchase of vehicles.
That's why we're asking for your help.
Our goal is to raise $27,000 between now and December 1, 2018. We have received $7,000 in donations so far.
Thank you for supporting the IT professionals who keep our systems in good health.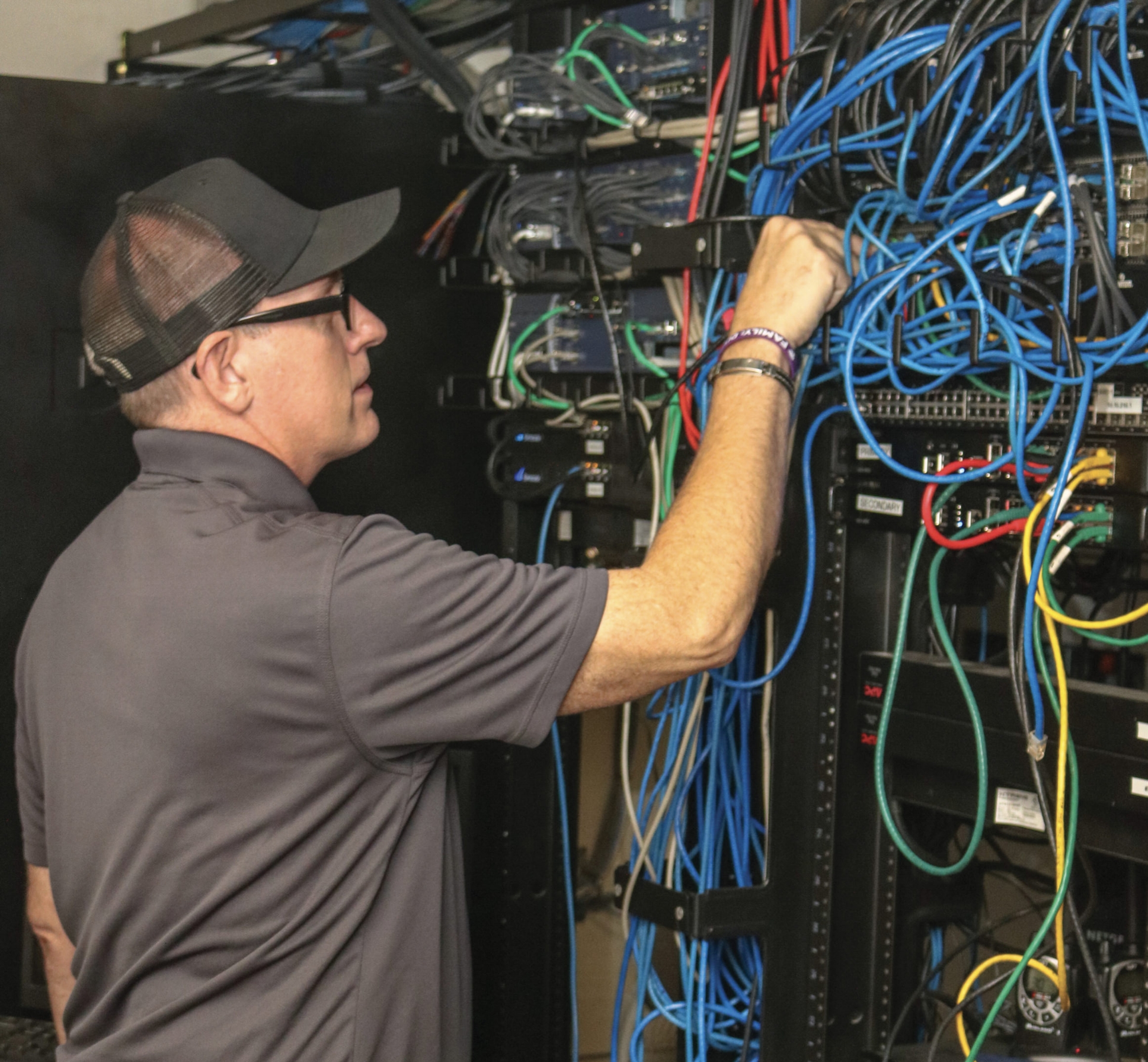 IT Assistant Tim McGrath checks the connections that keep our clinics up and running in a digital world.
Information Technology (IT) has significantly improved the way we provide care. To ensure our technology is able to support our 45,000 patients and keep their information protected, our IT professionals must travel to our clinics to install and repair hardware.