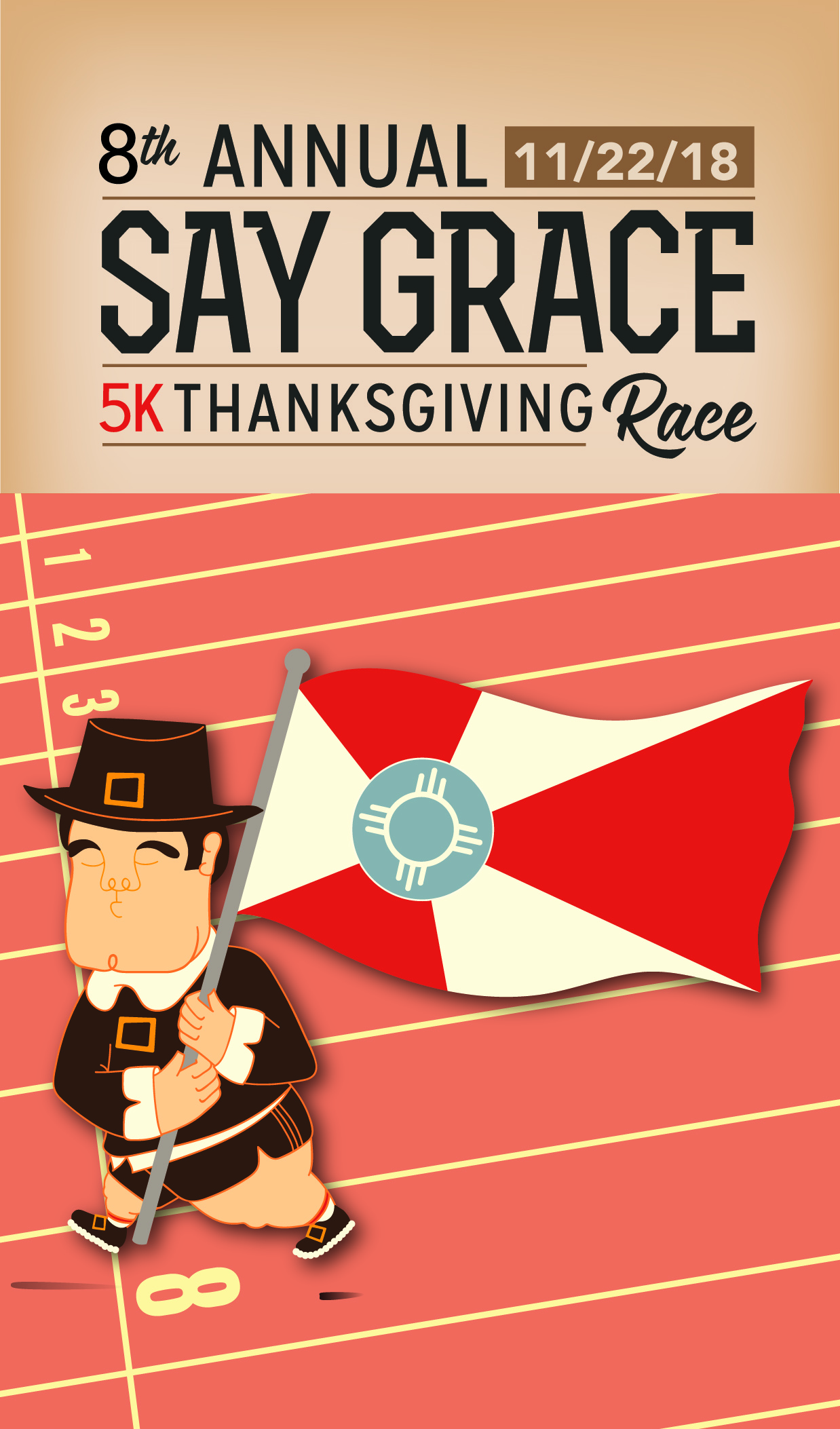 The Say Grace Race is GraceMed's signature fundraising event and is also Wichita's largest, local 5K.
The annual family-friendly event takes place on Thanksgiving morning at 9:30AM and is becoming a tradition for many in our community.
More than $500,000 has been raised since the race began. The event has become a favorite of both serious and not-so-serious runners who come to the race from points near and far. 100% of these funds went to support the ministry of GraceMed.
Clock the CEO
This year, in honor of our upcoming 40th anniversary, you can participate in a contest to guess the finishing time of our CEO, Dave Sanford.
The best guess wins a $400 gift certificate to Oakwood and ExecuStay hotels.